Podcast, Press Inquiries and Public Speaking
Creative Media & Public Speaking
Ajaya has presented at venues such as The SAND Conference, The Eselan Institute, IONS, The Purpose Summit, The Association for Transpersonal Psychology Conference and taught in the US and Europe since 2012. She was also a core founder for Avalon Springs, A Sustainable, Educational Healing Hot Springs Retreat center in Northern Ca.
PODCAST: The ALL IN podcast is intended to inspire you to live your life fully and authentically. To be ALL IN means to be whole, in mind, body, and heart, in all aspects of your life. This requires you to first be undivided within yourself.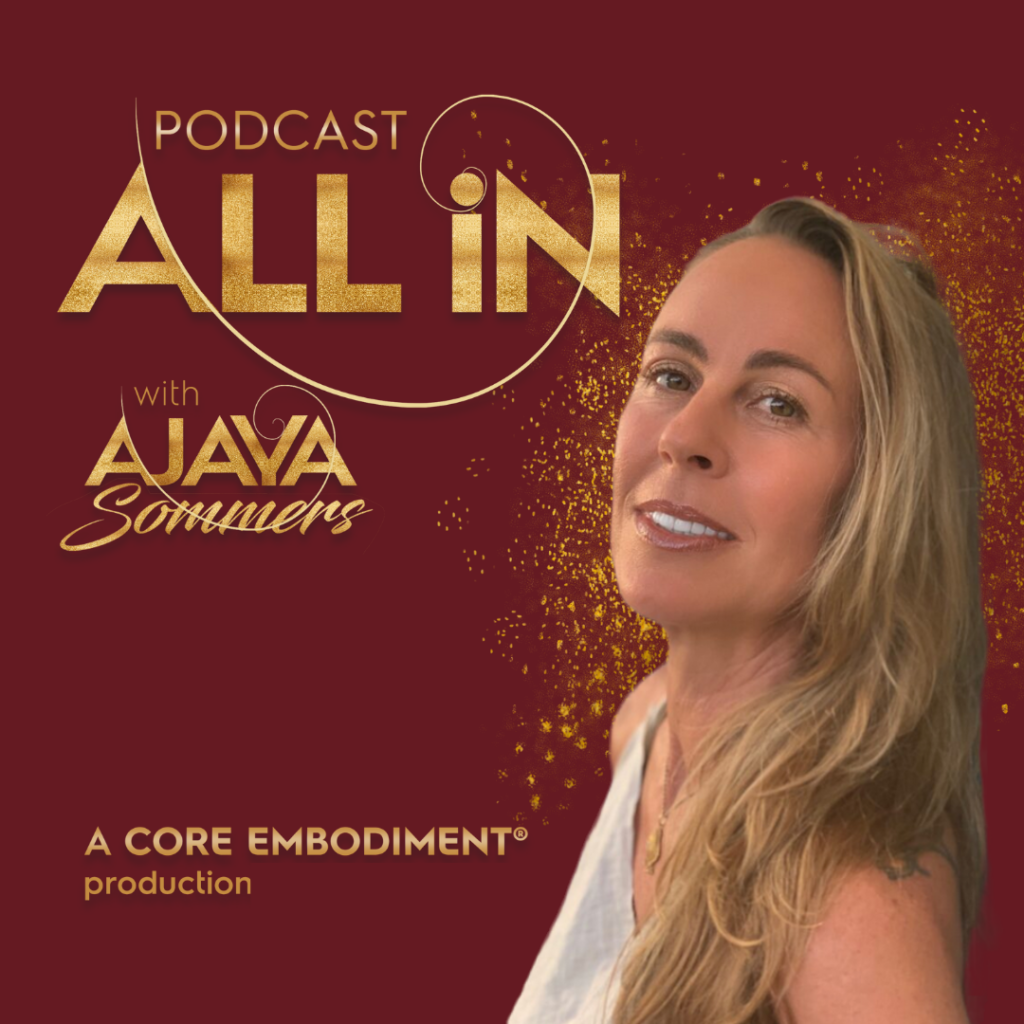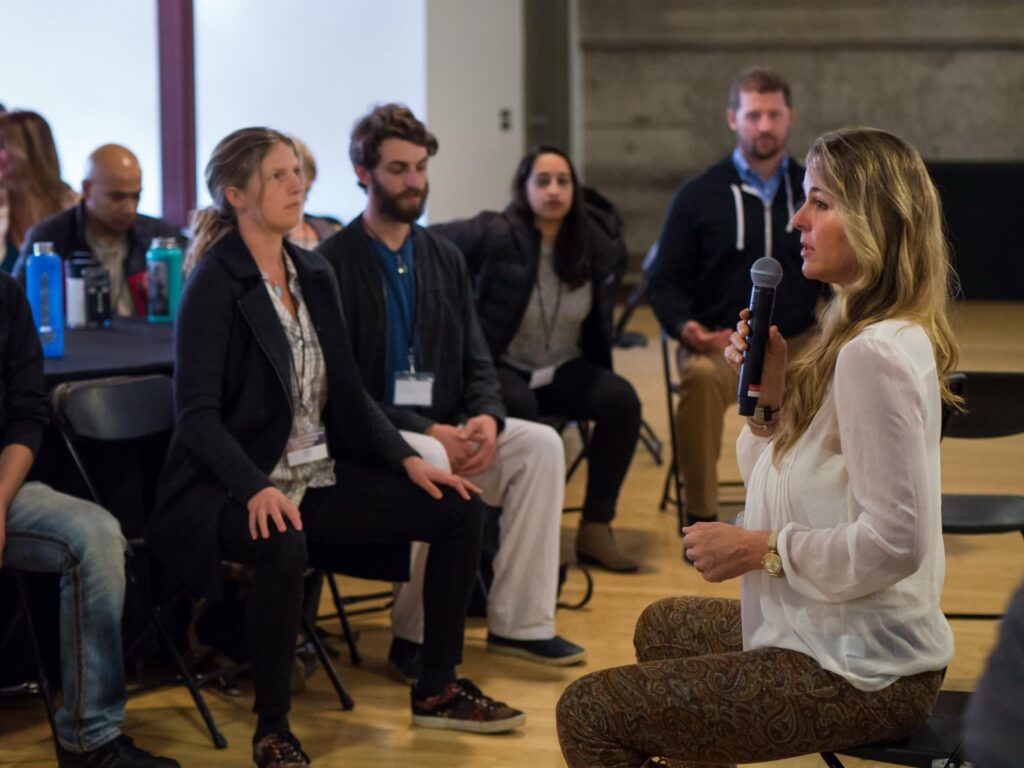 As a somatic therapist and holistic health coach, over almost 3 decades now, I've discovered that we all long to embody our most authentic selves, reclaim all of our parts, and come home to our power, passion, and innate freedom. Unfortunately, our culture has normalized division, fragmentation, and ambivalence due to generations of unintegrated trauma and distortions of our life force.
What makes this platform unique is that BEING ALL IN also has a tangible bodily location. It starts with being 'all in' your three core centers of intelligence: your head, heart, and gut brain. When we cultivate and lead from being deeply seated in these three centers, we can trust ourselves and make wise choices as we navigate the complexity of our lives with our inner GPS intact. When these three centers are congruent, we can access flow state, which enhances our overall well-being, performance and creative access.
This podcast is for visionaries, cultural creatives, entrepreneurs, social change agents, and spiritual adepts who are here to bridge the old, outdated structures into a new paradigm of inspired leadership. You know that being genuinely committed is the first step in creating anything, and that starts with being committed to being your most authentic self.
Join me as we explore inspired conversations, experiential practices, and explorations at the intersection of purpose, intimate relating, entrepreneurial growth, and embodied awakening as an integrated life path.
For all inquires for public speaking events please email for more information and a press kit. Or if you are interested in being on my show.
ajaya@ajayasommers.com